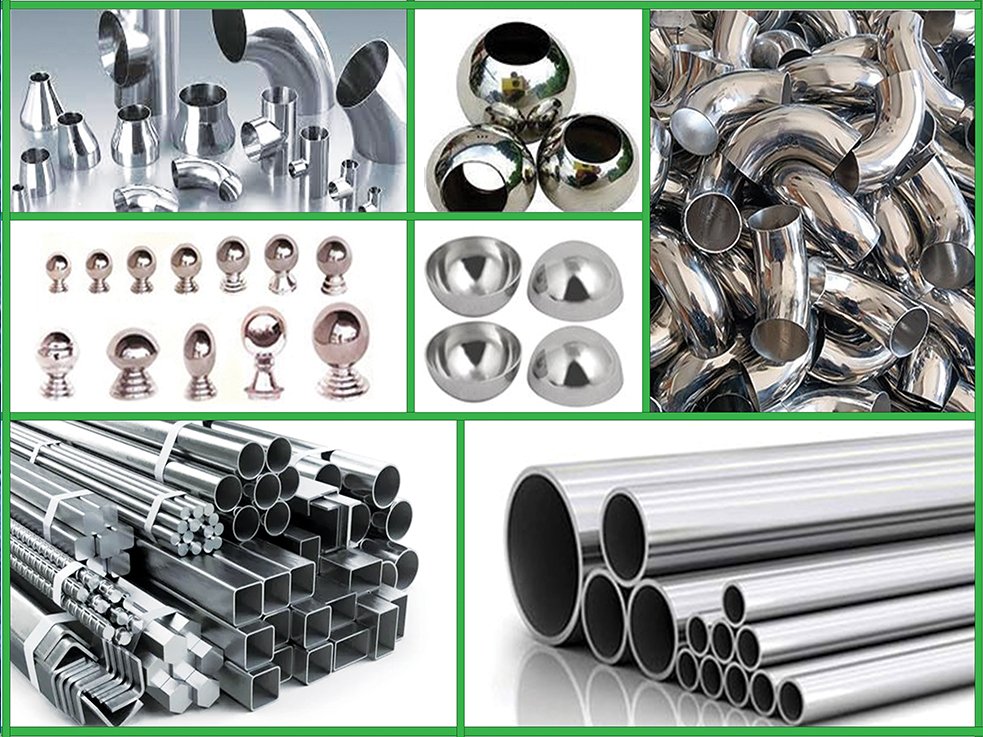 Introduction
Greenhopper pvt ltd is moving forward with 23 years of legacy in the field of Sales. Pipe and Sheet sales is one of the many divisions of it.
Specialities in what we offer
Our showrooms offer a comprehensive range of pipes measuring from ½" to 12" and available in various grades such as 304, 202 and 316. Due to the availability of different grades and sizes, this will always increase the customer satisfaction.
All of our showrooms are the only establishments where prominent brands (like Jindal) and other imported materials are available as much as required by the customers.
It is great to say that our showrooms provide a wide range of designs in handrail fitting items Also we provide heavy discounts in polishing items .
As per the requirement and taste of customers, we prepare Master post and supporting items for handrails in wood and provide them.
There are significant advantages to contractors due to the ability to provide many items which are not readily available in the market, and can be manufactured in our own company. Availability of customized products gives a wide range of customer satisfaction.
Our showrooms have a vast selection of handrail fittings in Stainless Steel (SS), Glass, Brass, Copper and Wood.
Our company follows a system that if any specific material/pipes are not available at the moment, then we will deliver the items within 2 – 10 working days. Due to timely availability, this will increase customer satisfaction. This will always increase and build trust of our customers with us.
Major branches
Products are sold in both wholesale and Retail through our own establishments at Chalakudy and Angamaly.
Based on the request from our customers, we have made focus on our fitting items specifically in our Chalakudy, Thrissur region.
Due to big sales, we do business by separate divisions accordingly.
Offer days
There is a huge turnover in sales on Wednesday in our Potta, Chalakudy, Thrissur Branch and on Friday in our Angamaly, Ernakulam branch. This is because of the promotions and offers which we give in these days to our customers based on their preference as well as the market dynamics.
Our advantages
One of the important wins is that trading is done in our own building. By operating in our own establishments at Chalakudy and Angamaly, we can offer low rates to the customers. Lower prices to customers is an important advantage to attract more customers to our business.
Fittings and Pipes are arranged in such a manner that the customer can choose the items according to their preferences.
Leave Your Message & We Will Get Back To You Shortlly..