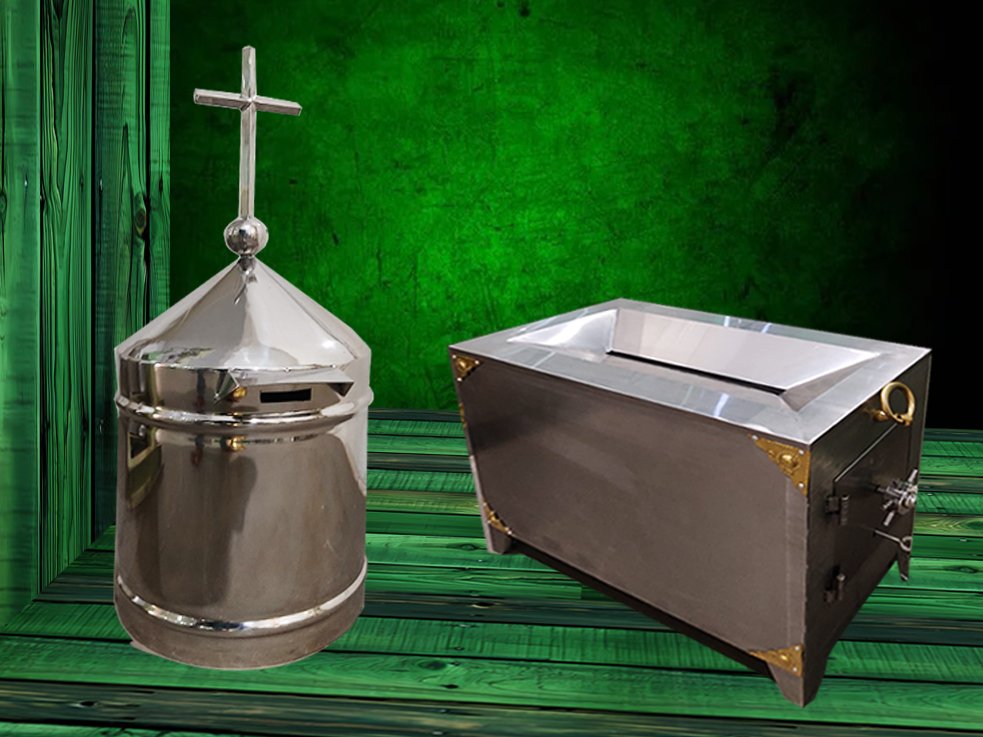 Purpose of coin boxes in religious places
"The widow's show", "The more you give the more you get", "Charity will ward off danger", these are some of the descriptions of Coin Boxes. Coin boxes in religious places are also known as donation boxes or collection boxes. These types of boxes are found mainly in Churches, temples, mosques, synagogues and other religious institutions. The money collected in coin boxes are used for many purposes such as maintaining religious buildings, supporting charitable activities and other community services.
Relevance of coin boxes
It is a religious belief for the devotees that by offering donations in these coin boxes they will be blessed with wealth and prosperity. It is a religious practice that making donations and doing charity activities will lead to a wealthy life. In wide aspects charitable services are believed to be a key to a blessed afterlife.
Similar items
Other than Coin boxes, we manufacture various religious and worship- related items such as dome pitchers and "Qubba" (Dome like structures done in Islamic architecture) in Stainless Steel (SS), Mild Steel (MS), Galvanized Iron (GI), Brass and Copper. This is also a valuable part in our workmanship.
Safety features
We design these coin boxes religiously and with safety requirements for our customers. We make coin boxes with a locker facility. This ensures the safety for the money which is deposited in the coin box by the devotees as well as the well-wishers.
Leave Your Message & We Will Get Back To You Shortlly..