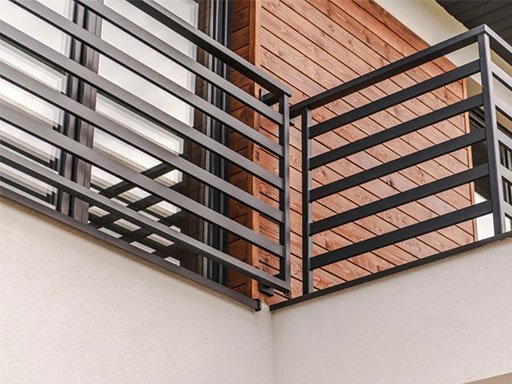 Introduction
Handrails are an essential safety feature when entering a staircase inside our house. Handrails provide support, helping people and preventing falls while using stairs. Handrails are designed for safety and ensure that everyone can use them with confidence.
Materials We Use For Hand Rails
Green Hopper Pvt Ltd is one of the leading manufacturers of handrails and we use various metals like Stainless Steel, Brass, Copper, Mild Steel along with remote control LED lights.
MS GI and GP material for handrail
To match with the interior design of our customers we use materials like Mild Steel, Galvanized Iron, Galvanized Pipe and finish them with spray paint and powder coating. This always adds to the beauty and value of our handrails.
Stainless steel material for handrail
We mainly use Stainless Steel in 304, 316 grades and above. Stainless Steel is known for its durability, elegant appearance, and corrosion resistance.
As per the choice of customer, we did stainless steel in mirror and matte finish. By using premium quality material, we ensure the quality of our product and customer satisfaction.
Combining Stainless Steel ropes to handrail designs, whether it is horizontal or vertical, we create both a contemporary and European style design. Greenhopper always give importance and priority to such a wide variety of work.
Brass and copper material for handrail
By using Brass and Copper material for handrails it symbolizes luxury and is often associated with palace or high –end luxury hotels. By using high quality material it highlights the workmanship and excellence in our work.
Toughened glass for handrail
The combination of toughen glass with other materials like Stainless Steel, Brass, Copper, Mild Steel etc, results in a unique and wide range of New – Gen style combinations. (We can do the design in both Indian and European style)
LED illuminated handrails
By incorporating LED Lights and other metals it gives a luxury look to handrails as well as it changes the interior face of each home. Due to this approach our Handrails become a safety and visually pleasing component.
Handrails with CNC works
As per the requirement of the customer, we make CNC handrail designs in TATA, Jindal and other popular brands which increase the beauty and elegance of interior designs of a house.
What We Offer
By offering both traditional and contemporary models of handrail and balcony, along with a wide range of designs in brochure and customer design reference, is an important advantage of our handrail works.
Flexibility in accommodating customer design reference, shows how importance we give for the preference of customer satisfaction.
It is clear that our company has an all rounded and dedicated team with innovative machinery, experienced factory employees, high quality staff and engineers. By having all these components, the design, manufacturing and installation of each finished product results in fully satisfied customers.
As always we give more importance to beauty, quality and 100 % safety.
Leave Your Message & We Will Get Back To You Shortlly..