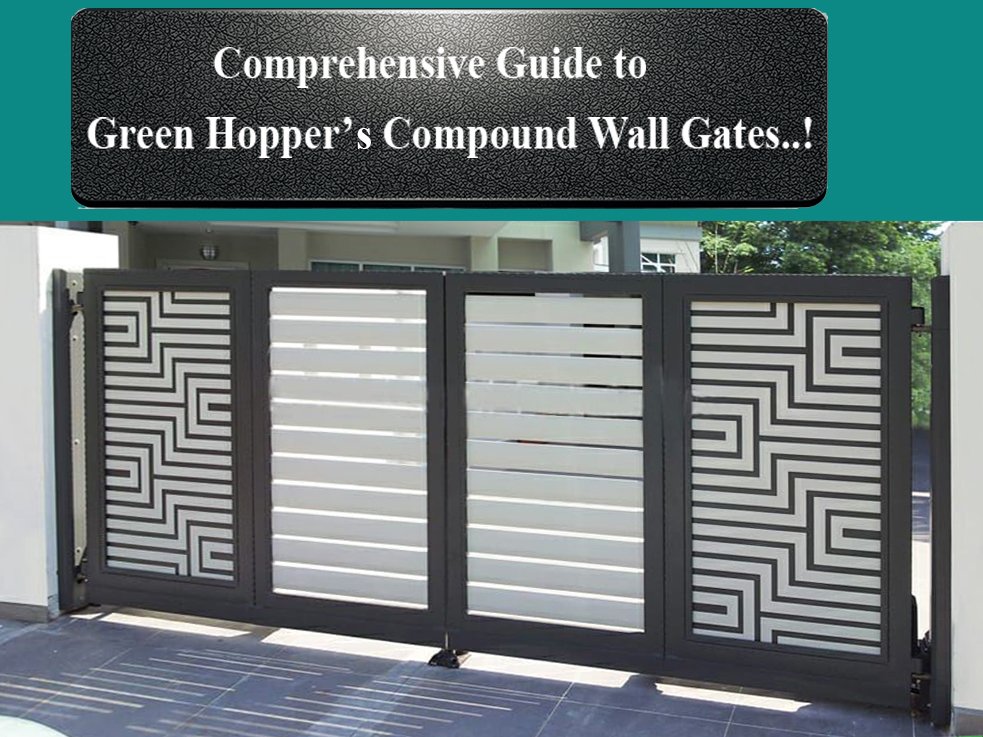 Introduction
Green Hopper Pvt Ltd provides a wide variety of compound wall gates including stainless steel gates, fundermax wooden finish gates, Cast Iron gates, Galvanized Iron gates and mild steel gates made of GP tubes.
They are manufactured and supplied under the title of Green Gates and here you can find the details regarding their measurements, types, components and automation.
Measurements of Gate
Standard measurements of Green Gates are 12 feet width and 5 feet side height.Gate's measurements can be customized as per the requirement of the customer.
Types of Green Gates
Normally Green gates are done in double door opening, one piece sliding, one piece sliding and one piece opening structure.
Components of Green Gate
Parts of Green gates are its material, Bearing hinges, gate support, top lock, tower bolt, front lock, Nut, Wash, Loo and Handle.
Green gates supporting handles are almost 1 ½ feet length.
Special parts for sliding gates
Normally for Sliding gates, MS rails are kept for sliding portions.
As per the request of the customer, a 10 mm/12 mm SS rod is kept on top of the rail for easy and smooth running of the sliding area.
Gate Automation On Green Gates
Newly developed gate automation is done for our Green Gates.
Our automation package includes Remote, Motor, Panel Board, Wireless Switch, Car sensor, Sim card facility and flash light facility.
The flash light system offered by Green Gate Automation sounds like an innovative and convenient feature. By pairing the control panel and a vehicle, it allows for automatic gate operation.
When the vehicle approaches the gate and activates its flashlights, the gate responds by automatically opening and closing.
This can be a significant advantage for security and ease of access, as it minimizes the need for manual gate operation and ensures a seamless entry and exit experience for users. It's a unique feature to the gate automation system provided by Green Gate.
With the help of remotes, gates can be operated from 20 meter length.
Leave Your Message & We Will Get Back To You Shortlly..